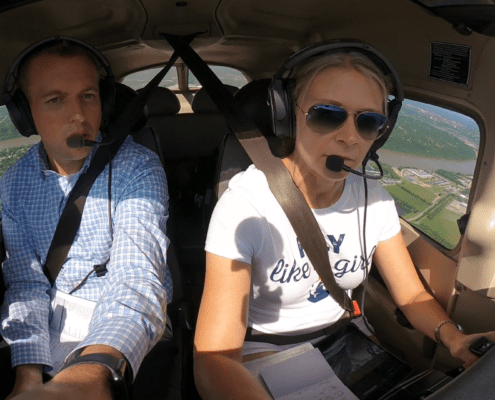 Thank you for supporting Sporty's Academy in the 2023 Flight Training Experience Survey. The survey encourages anyone who has taken flight training in the past 12 months to candidly share their training experiences. Responses are used to measure…
https://sportysacademy-images.s3.us-east-2.amazonaws.com/wp-content/uploads/2021/11/07170045/dual-instruction.png
2160
3840
Eric Radtke
/wp-content/uploads/2021/02/logo-3.png
Eric Radtke
2022-09-30 08:48:12
2022-09-21 08:52:34
Support Sporty's Academy in the 2023 Flight Training Experience Survey
Tuesday, October 4, 11:00 – 14:00 Republic Airways recruiters will be at Sporty's on Tuesday, October 4, 11:00 – 14:00, with an information table in Sporty's Café for those who wish to learn more about professional pilot opportunities…
https://sportysacademy-images.s3.us-east-2.amazonaws.com/wp-content/uploads/2022/09/20091813/republic-airline-partners-1024x645-1.jpg
645
1024
Eric Radtke
/wp-content/uploads/2021/02/logo-3.png
Eric Radtke
2022-09-20 09:18:39
2022-09-20 10:31:39
Republic Airways recruiters visiting Sporty's
WANTED – PROFESSIONAL PILOTS Stop Dreaming, Start Flying Recent data indicates that pilot certification changes have had far-reaching effects on qualified commercial and airline transport pilots and flight departments are experiencing…
https://sportysacademy-images.s3.us-east-2.amazonaws.com/wp-content/uploads/2022/01/07165905/Airliner-1030x698-1.jpg
698
1030
Eric Radtke
/wp-content/uploads/2021/02/logo-3.png
Eric Radtke
2022-01-25 14:53:19
2022-08-26 11:22:49
How to become a professional pilot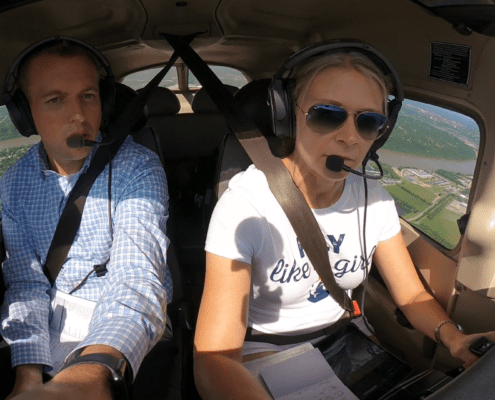 Authorization allows flight school personnel to issue pilot certifications Sporty's Academy has received authorization for self-examining authority from the Federal Aviation Administration (FAA). The authorization is valid for its 14 CFR Part…
https://sportysacademy-images.s3.us-east-2.amazonaws.com/wp-content/uploads/2021/11/07170045/dual-instruction.png
2160
3840
Eric Radtke
/wp-content/uploads/2021/02/logo-3.png
Eric Radtke
2022-01-19 13:37:56
2022-01-19 13:37:56
Sporty's Academy receives examining authority
The University of Cincinnati (UC) Aviation Technology Program is accepting applications for the 2022-23 academic year. Apply now. Professional Pilot Training at UC is an associate degree program that combines flight training with related…
https://sportysacademy-images.s3.us-east-2.amazonaws.com/wp-content/uploads/2012/07/07173110/UC-campus-aerial-for-website.jpg
1322
2048
Eric Radtke
/wp-content/uploads/2021/02/logo-3.png
Eric Radtke
2021-10-05 12:30:15
2021-10-05 11:36:31
University of Cincinnati Aviation – accepting applications for fall semester
Enroll now for an immediate start. Learning to fly will unlock a world of possibilities and give you unparalleled freedom to see the world. It is a truly unique experience—one of the last great adventures in our modern life. It's challenging,…
https://sportysacademy-images.s3.us-east-2.amazonaws.com/wp-content/uploads/2018/11/07171023/n6167l.jpg
1152
2048
Eric Radtke
/wp-content/uploads/2021/02/logo-3.png
Eric Radtke
2020-10-27 10:00:01
2021-02-23 16:57:05
Sporty's Academy Enrolling New Students
Become a professional pilot in just 9-12 months. The demand for professional pilots has never been greater. If you've been dreaming about the challenge, adventure and rewards as a career as a professional pilot, there's never been a better…
https://sportysacademy-images.s3.us-east-2.amazonaws.com/wp-content/uploads/2017/11/07171234/b767.jpg
536
1024
Eric Radtke
/wp-content/uploads/2021/02/logo-3.png
Eric Radtke
2017-11-15 16:00:02
2021-02-23 16:58:28
Thinking about a career change? Explore our career pilot program
Deciding where to learn to fly can be a difficult decision. We're confident that the flight training you receive at Sporty's Academy will be the best available, bar none. Sporty's Academy has a superior instructional staff. Our flight instructors aren't just passing through on their way to another job; they are dedicated to providing the best possible individualized instruction. And they are held accountable, too: strict supervision of your flight training experience ensures that your valuable training dollar is maximized.
https://sportysacademy-images.s3.us-east-2.amazonaws.com/wp-content/uploads/2012/01/07173145/sportyscessnaswide.jpg
336
989
John Zimmerman
/wp-content/uploads/2021/02/logo-3.png
John Zimmerman
2012-01-09 18:03:55
2016-02-27 18:08:19
Why Train at Sporty's?
Congratulations on taking the first step on the path to learning to fly! Spending some time to research your options will help you to become knowledgeable about the process and ensure that you receive the best flight training possible. Below…
https://sportysacademy-images.s3.us-east-2.amazonaws.com/wp-content/uploads/2012/01/07173000/172-over-lake2.jpg
1365
2048
John Zimmerman
/wp-content/uploads/2021/02/logo-3.png
John Zimmerman
2012-01-06 01:29:39
2020-02-14 17:05:45
Begin Your Flight Training